Ref:
Date:
Location:
Photographer:
Programme 2018-2019
Welcome to yet another exciting season of photography at the Grange & District Photographic Society!
Founded in 1903 we are still here and proud to present our Programme of events for the 2018 - 2019 season.
There is something for everyone in this year's programme, from ''only interested', to beginners and advanced, professional photographers, in a syllabus featuring talks by established photographers specially chosen to cover a wide range of interesting topics and subjects.
Following previous year's successful programmes, this year we are continuing to incorporate lectures given by the society members and talks to provide guidance and training. As before, there are 20 scheduled meetings - 10 from visiting speakers and 10 domestic meetings, with three photographic competitions, which we hope all members will enter and participate in. Our Society meeting place is centrally situated in the Grange Methodist Church Hall (entrance is just to the left-hand side of the main church building), Kent's Bank Road within Grange over Sands, it is easy to find and you can be sure of a warm and friendly welcome (see Directions tab for a map). There is ample free parking adjacent to the hall and in nearby car parks (3-5 minutes walk). If you are interested why not come along? For a small admission charge, you can attend as a visitor initially; your visitor's fees will count towards your membership subscription should you decide to join us. Just come along on the night - enjoy a cup of tea or coffee and listen to some inspirational presentations! Our meetings normally start at 7.30pm and end at approximately 9.30pm.
---
NEW 2018-2019 SESSION
October
8th October
"The West Highland Line and the West Highland Way"
Malcolm Kimber
The West Highland Railway line and the long distance path follow similar routes from the Glasgow area to Fort William. This presentation explores the two routes' history and landscapes through which they pass, including the northern stretches where they divert from one another..
15th October
"North by North West"
Mike Prince
Processing with PC software from the RAW file to the final image. Mike will explain the work flow system and the techniques that he uses, especially with Scottish landscapes.".

22nd October
"Travel to Lands Down Under"
Vernon & Francesca Ross
A photographic journey through locations in Australia and New Zealand, looking at the diverse architecture, wildlife and landscapes

Double Presentation Evening
29th October
"Timelapse Photography"
Ron Croy
An ordinary digital camera can be used to capture a series of images of the same scene in whichthere are changes occurring either in real time
(time-lapse) or artificially (stop-motion). The images are then combined using software to produce entertaining videos..
29th October
"Images of Iran"
Alan Anderson
A look at some of the architectural treasures of ancient Persia together with images of modern Iran - people, places and culture.

November
5th November
"People and mountains of North East Nepal and 18th century invasions"

Boyd Harris
Trekking over the Lumba Sumba La (5,157m) between Kangchenjunga and Makalu areas to visit the remote valleyswhere the people consider themselves more Tibetan than Nepali.
12th November
"Image Improvement Night"
Lee Kitchingman EFIAP, DPAGB, BPE3
Submit your digital images and Lee will discuss how they might be improved, with an eye to competitions (a maximum of 3 images per person which can be any subject, colour or monochrome).
Bring images along on the night on a pen drive or disc.
19th November
"Sea Kayaking in Greenland"
Phil Eccles
A self supported sea kayak expedition to the Ice Fjord of Upernavik in Arctic North West Greenland. Unpredictable weather, freezing temperatures, movements of floating ice, unreliable transportation, polar bears, and no communication with the outside world were some of the challenges.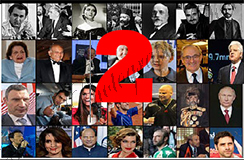 26th November
"My Two Favourite Images"
Members
Photographs that hold special memories or provide inspiration for photography. An image of something now long gone, or a place, person or interest that was very special. Bring 2 images to share and to inspire others, explaining briefly why they are special.
A digital image or a large print. Even an image taken by somebody else (with their agreement!).
December
3rd December
"An evening with Melvin Nicholson"
Melvin Nicholson LRPS
A follow up to last season's stunning presentation by an award winning landscape photographer who runs photographic workshops all over the UK and at overseas locations.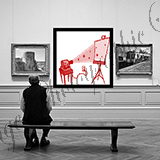 10th December


"Competition Night - 1"


Alan Walker ARPS, MPAGB, EFIAP, MPSA


Our final meeting of the 2018 session, Alan will judge the Images on the night and give useful feedback. Open PDI images should be handed in by 26th November and sized to 1600 x 1200 pixels. Monochrome prints may be mounted on a board not exceeding 400mm x 500mm but this is not essential.




End of 2018 Session. Our 2019 session begins on 7th January 2019


January


7th January
"Black & White photography"
Rob Bridson
After decades of photographing in colour Rob has returned to black and white film. Specialising in people outdoors but also the urban landscape he finds black and white richer and more satisfying than colour.
14th January
"Camera techniques and Subtle Image Enhancements"
Adrian Almond
An instructive talk on camera technique and subtle image enhancements made using Lightroom and Photoshop. Techniques will be shared that will inspire members to explore their photographic horizons. Will include landscape, wildlife, steam locomotives, travel and aviation imagery.
21st January
"Members Challenge"
GPS Members
A return of the highly successful Members Challenge. This year featuring the two themes "Record" and "Bridges". A record shot is where the emphasis is on creating a record of the photographed object. You are not trying to portray the object in an artistic representation. It can be a representation of any object or a detail on an object e.g. an interesting building or a door or a lock on a door.
28th January
"My Way With AV"
Dave Bibby EFIAP, CPAGB, BPE3
A potted history of 30+ years' experience of Audio Visual work which will include twelve or so of Dave's AV sequences.
February
4th February
"Printing and Mounting Prints"
Trevor Brown
Trevor will explain the way in which he approaches the printing of images and their mounting. He prepares images for printing in a very simple way without using layers or proper zone printing. Print mounting can be done in a number of ways but Trevor will show what he does.
11th February
"Street Photography"
Alf Myers
An insight into street photography. What it is, what to look for, what to use, and how to use it. Not to mention a few tips, tricks and approaches all supported with examples. This is followed by examples of Alf's images from around the UK and Europe made before 2016.
18th February
"Competition Night 2"
Alan Walker ARPS, MPAGB, EFIAP, MPSA
Nature PDI & Open colour prints. Alan will judge the Images and give useful feedback on the night Nature PDI images should be sized to 1600 x 1200pixels and be handed in by 04-02-2019. Prints may be mounted on a board not exceeding 400mm x 500mm, but this is not essential.
25th February
"Northern Scandinavia - from Kiruna to Narvik"
Lee Kitchingman EFIAP, DPAGB, BPE3* & Bernadette Kitchingman EFIAP, DPAGB, BPE3*
Travel with us high above the Arctic Circle, following the route of the famous Ore trains from Kiruna in Sweden to Narvik in Northern Norway featuring: a city on the move, Northern Lights, arctic tundra scenery and a fascinating history. A combination of still images and video.
March
4th March
"Costa Rica & Beyond"
Alan Walker ARPS, MPAGB, EFIAP, MPSA & Julie Walker ARPS, DPAGB, EFIAP, EPSA
Still pursuing nature images we continue the journey, this time from Costa Rica to Kenya in the rain, taking in a snowy Finland looking for bears and the Cairngorms in the snow, along with many other UK adventures.
11th March
"AGM and Social Evening"
GPS Committee & Members
Prize Presentations and Social evening. The AGM to discuss the society's status, followed by the prize presentations and a chance to suggest ideas for the next season. Then tea, coffee and cakes.
End of 2019 Session. Our new, 2019-2020 session begins in October 2019